See on Scoop.it – Data Nerd's Corner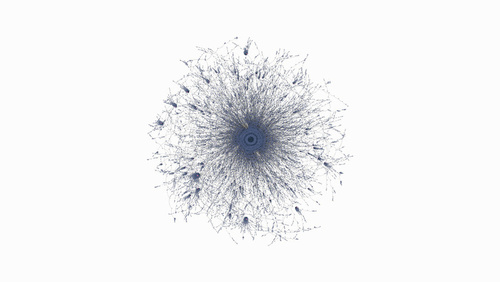 The Facebook Like and Share are so ingrained into our day to day internet lives that they're more than just verbs, they're almost instinctual. But what does an inherently digital, formless thing like a Like actually look like?
Carla Gentry CSPO's insight:
Facebook Data Science collected data about the likes and shares of two extremely popular photos over the past few months. The first was of Petter Kverneng, who posted a Million Likes photo that was, essentially, an arrow pointing to a cute girl, saying she'd sleep with him if he got a million likes. Thanks to an avalanche of likes and shares, got them in less than 24 hours. What you see above is a visual representation of how the likes and shares spread out from Kverneng, at ground zero, and reached deeply disparate groups of people. The hot spots you see popping up are popular Facebook accounts sharing the original photo.
See on gizmodo.com