See on Scoop.it – Data Nerd's Corner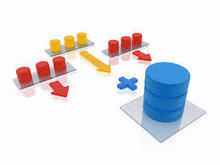 The most common thing I hear is that you can't build a warehouse using Agile because it is impossible to iterate over a data model. Modeling changes are going to happen regardless of the delivery methodology so learning to deal with change is important even if you are delivering in a waterfall environment. If change is going to happen, why not embrace it early and make it part of the way you work?
Carla Gentry CSPO's insight:
Challenge the team and the business to think differently about using data.No doubt that these are challenging problems, but they can be overcome and an Agile methodology can help. In my opinion, the biggest challenge to overcome is not technical, it is organizational. Getting the senior leadership team, the delivery team itself and the supporting IT organizations bought in to an Agile approach to delivering warehouse solutions requires a commitment to change that many companies have not been willing to make until now. The need for quicker access to information to make key business decisions is forcing organizations to innovate or risk being left behind. Becoming more Agile in building data solutions is not longer an option it is a necessity to stay competitive.
See on smartdatacollective.com