See on Scoop.it – Data Nerd's Corner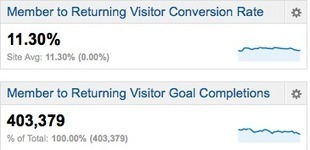 Learn more about user-centric analytics, an extremely valuable approach. It can tell you a lot about your visitors. But, it can go beyond that to tell you more in-depth information about their visits and their habits.
Carla Gentry CSPO's insight:
So, you are amazed at how Amazon personalizes their customer experience. And you have read article after article on how effective 1-to-1 marketing can be. Yet, when you review your own marketing initiatives, there is suddenly that realization that this personalization element is totally missing. When assessing your current digital marketing initiatives, you may find the following.
See on online-behavior.com